Experts Photovoltaic Solar Solutions Installations
Expertise in Tailored Photovoltaic Solar Solutions
Eletoyia Photovoltaics stands at the forefront of the renewable energy landscape in Cyprus, specializing in the design and development of bespoke photovoltaic and solar systems. Our primary focus revolves around crafting solutions tailored to diverse applications, catering to a wide spectrum of energy needs. Whether you require a grid-connected system, an autonomous energy solution, or a sustainable water recycling system, Eletoyia is your trusted partner.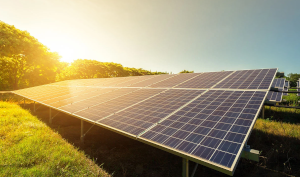 Compliance with Energy Service, C.E.R.A Schemes, and EAC
At Eletoyia, we pride ourselves on our commitment to compliance with established energy schemes. We diligently adhere to and implement programs announced by the Energy Service and the Cyprus Energy Regulatory Authority (C.E.R.A). This includes but is not limited to schemes such as Net Metering, Net Billing, and self-consumption initiatives. By aligning our solutions with these schemes, we ensure that our customers can take full advantage of the available incentives and tariffs, making their transition to solar energy even more financially attractive.
Meticulously Curated Equipment Selection
Our commitment to quality extends to the heart of our installations: the equipment. Eletoyia takes equipment selection seriously, following a meticulous curation process. We prioritize the use of premium solar photovoltaic panels and power converters (inverters), meticulously chosen to meet the unique energy requirements of each customer. Our dedication to excellence is further underscored by rigorous testing conducted in our state-of-the-art labs. This ensures that every component we use meets the highest standards of reliability and efficiency, delivering optimal performance throughout its lifespan.
Weather-Resilient Solutions
Cyprus' unique weather conditions are a critical consideration in our system design. Every element of our installations, from the choice of panels to the selection of inverters, is carefully tailored to thrive in the local climate. This approach ensures that your investment in solar energy is not only reliable but also well-suited to withstand the varying weather conditions Cyprus experiences.
Choose Eletoyia Photovoltaics for your solar installation needs and experience the difference of tailored, compliant, and weather-resilient solutions. Our team of experts is ready to assist you in harnessing the power of the sun to meet your energy needs efficiently and sustainably. Contact us today to embark on your solar energy journey.